Today, Senator Richard Burr (R-NC), Ranking Member of the Senate Health, Education, Labor and Pensions Committee, and Senator Tim Scott (R-SC) led a roundtable discussion to hear firsthand how the Democrats' ill-constructed child care proposal, which is included in their reckless tax-and-spending bill, will devastate existing child care programs, increase costs for families, and limit parental choice. 
The Senators were joined by Senators Susan Collins (R-ME), Joni Ernst (R-IA), and Mitt Romney (R-UT), and local child care providers from Massachusetts, South Carolina, Georgia, New Jersey, and Colorado.
During the roundtable, the child care providers detailed how this plan exponentially increases the cost of child care, destabilizes private family child care providers, center-based providers, and faith-based providers, and undermines parents' ability to choose a provider whom they trust to care for and nurture their young children.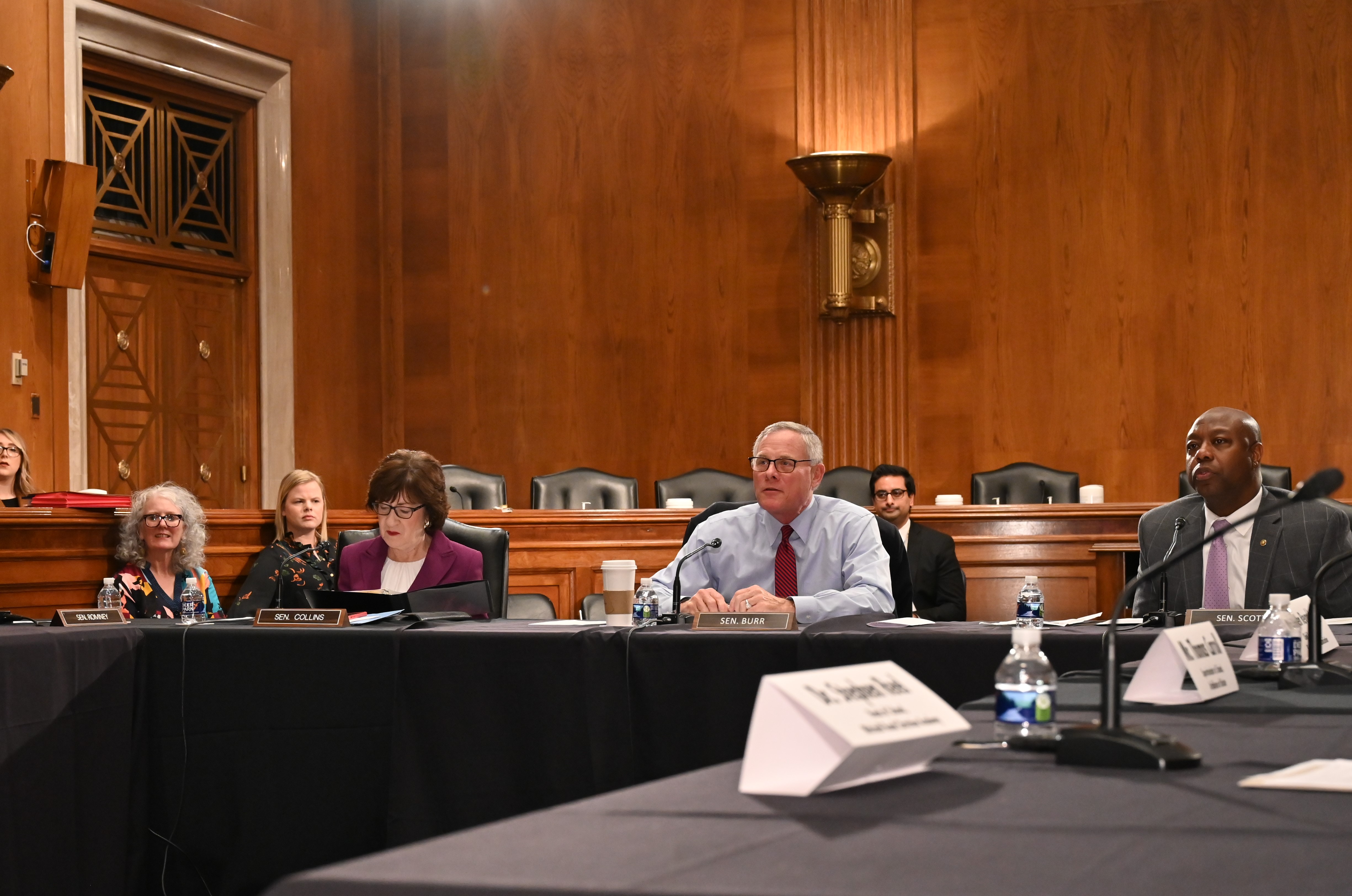 WATCH: Senators Burr and Scott deliver opening remarks on the impact Democrats' spending bill will have on child care workers and families across the nation.
 "This bill, as currently written, is designed to accomplish exactly what you've warned us of," said Senator Burr. "It's designed to take faith-based organizations out of the child care business, it's designed to minimize the number of child care options in every state – rural or urban – and it is designed to…take zero to two [year olds] and put them in Head Start and take three to four [year olds] and put them in the public school system. So, at some point the design is that the private sector, as it relates to [child] care, is totally gone, whether its faith-based or family driven."
Senator Scott added, "In so many cases, for the parents of the 12 million kids [under age] five, it's really a 'Build Back Broker' plan, honestly. If you literally think about what [the Democrats'] own folks are saying about their plan, it's devastating to families. I think about the liberal People's Policy Project that calculates that this plan would increase the cost of having a single child – one child – in daycare from $15,800 to over $28,000. There's no way that this government will provide families with enough subsidies to make up for the cost that the 'Build Back Broker' plan is actually going to increase. I can't think of anything less logical, anything less commonsense, than this plan as it relates to child care."
"Republicans and Democrats agree that quality, affordable child care is instrumental to a child's educational success and health, and the ability of parents to participate in the workforce, but replacing the current system with fewer options would make child care less accessible and less affordable for working parents throughout this country," said Senator Collins. "The ongoing public health and economic crisis has underscored the fact that what parents need is more options, not fewer options."
"[Child care] is very personal to me," said Senator Ernst. "Going back to when I was a young woman in rural Iowa trying to find child care for my own daughter…And, I know that so many of our rural communities struggle through those same situations…But, what we see with the Democrats and their reckless tax and spend bill: It is not the right option. It's the wrong bill at the wrong time. It fundamentally falls short of delivering expanded choice and affordability for our American families. And, it punishes providers and enforces a one-size-fits-all, top-down policy from the federal government on our families nationwide."
"Do I really want to have the federal government get into telling people where they have to send their kids, what child care they can have, what's going to get taught there?" said Senator Romney. "What are the values we want to give them? Do we want…the federal government – not families, not states and localities, not churches – do we want the federal government stepping in and saying 'here's what we want you to teach?' And that, in my opinion, is a fraught course to go down."
To watch the full roundtable, click here.